Bridge Club
Our bridge club started in the mid 80's and it is going strong ever since. We play every Thursday night from September to May. Throughout the year we hold special events.
We finish off each year with a President day which is golf and dinner.
We would be delighted to hear from any members who would like to join the bridge club as we are always on the lookout for new members.
For more information contact Ray McInerney 086 2527425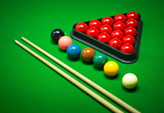 Snooker Club
The snooker room is located down the stairs from main bar. We have two snooker tables. I appreciate most people like to use their own sports equipment, but if you don't have a cue… no problem!!! House cues are available from behind the bar. The snooker meters take €1 coins only.
Snooker has been played for over 30 years in Stackstown. We play in the Dublin Golf Club League . We normally enter two teams into this league (Thursday nights October-March) and are always interested in adding to the numbers of players for selection. Apart from just enjoying the competitive edge, our teams have enjoyed considerable success. Please visit our snooker room and view our many pennants.
Casual Snooker/ Coaching
Every Wednesday we run a fun snooker night for beginners and casual players. Coaching nights will also be arranged. Please register with Noel Brennan, details below.
In-House Competitions
We intend to run H/cap Snooker Competitions throughout the year. Members will receive emails regarding same.
Any further information required or to register for Wednesday nights please contact:
Noel Brennan
e: noelbrennan19@gmail.com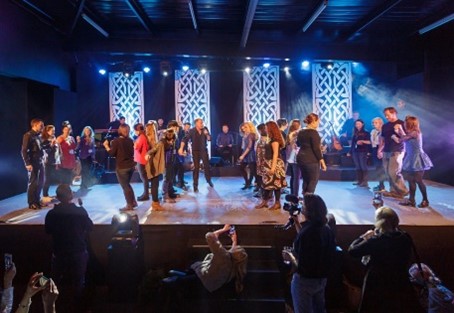 Set Dancing Club

Set Dancing is a sociable and fun way to keep fit and have an enjoyable
night out each week. Teacher Angela Barnard calls the moves, making it easy for
new people to get started. If you would like to join in the fun, as a single, a
couple or a group, just make your way to Stackstown Golf Club any Wednesday
evening where a warm welcome awaits you at 8pm. Dancing finishes at 10p.m
and is best for fun since 1991. Payment is by the night (currently €6 per person)

Set dancing will resume at Stackstown on Wednesday September 13th 8pm
and will continue each Wednesday until the Christmas Dinner/party on
December 13th at 7.30pm. It will then continue to May 2024, ending with a
dinner/party and dancing.
For further information please contact Pat McCrohan, Helen Redmond, Tim
Callan (timcallan2@gmail.com) or Ed Ryan.
After the Christmas break it will be time to look forward to the annual "weekend away" hopefully to the Ashdown Park Hotel, Gorey in March. If you have a
venue to match this it will be given serious consideration.

Bowls Club
Long standing members may recall that Stackstown is no stranger to the game of carpet bowls, the club having previously competed in a golf club bowls league with some success. The establishment of the current Bowls Club was the brainchild of Leo and Mary Kane, both of whom played in the original club.
Established in 2019, following a call for expressions of interest from members, two mats were purchased and delivered in April and the first roll out took place on the 29th of May 2019. The club really got going in the following September and the first couple of months were spent learning the game; which for most of us meant just trying to keep the bowl on the mat! In January 2020 Wesley Bowls Club very kindly agreed to come and play us in a friendly match and give us some much needed coaching. This helped us greatly, and things were progressing nicely when the dreaded Covid hit.
Fast forward to September 2022, and the mats were finally rolled out again, and the clatter of bowls hitting the dining room floor could be heard once more. Keen to develop the club and improve our skill level, the committee decided to join a league and, soon after, we linked up with the Eastern Indoor Bowling Association (E.I.B.A.) and joined the league in January of this year.
So far we have played 8 league matches, and although we are still some way from being up with the best, we are certainly not the worst! We have had some success, winning a few points along the way. We wont be topping the league this year, but with every match we play we gain valuable experience and the improvement is clear to see on our club nights.
The club meets every Monday night at 7pm and we play our home league matches on Tuesdays. We also roll out on Friday mornings at 10.30pm.
Although we are not currently taking in new members, the committee is working to develop a way to expand the club in the near future.
The Committee currently stands:
Frank Reynolds Chair
Frank Connell Secretary
Anne O'Connor Treasurer
Ita O'Brien
Fiona Neill
Peter Horn
Our email address is stackstownbowls@outlook.com