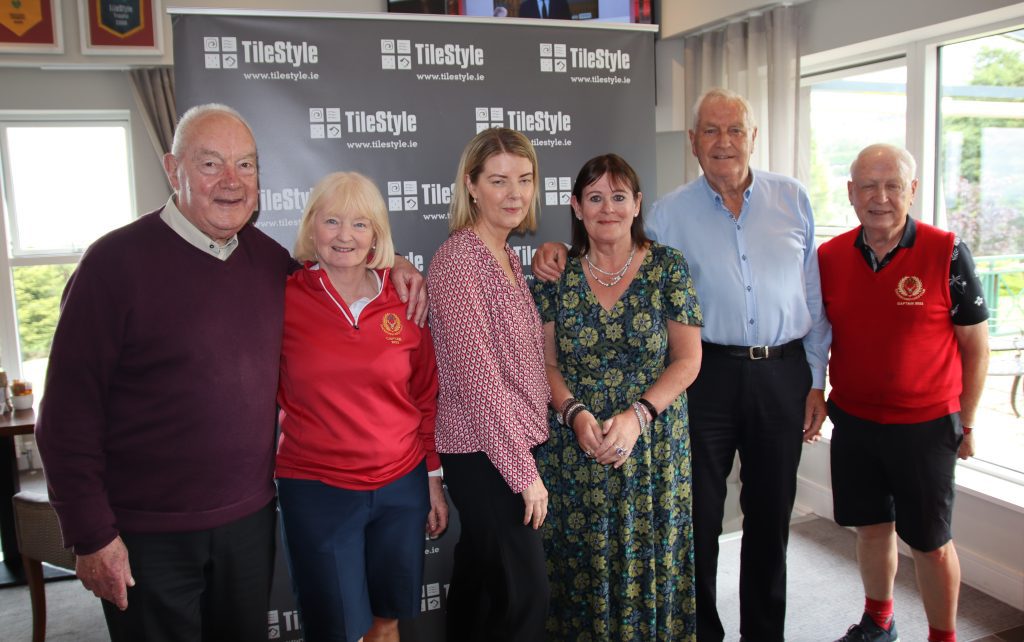 Pictured: Pat Millea, Capt. Marion White, Tilestyle's Bernadette Murray, Tilestyle's Michelle McNaughton, Pat King and Capt. John Lavelle
The 38th Annual Tilestyle Juvenile Trophy was held on last Monday the 24th July, with a fantastic turnout of 38 teams.
Some great weather, and an electric atmosphere added to a great day being had by all.
Unfortunately, it wasn't to be for our own Stackstown Boys team, finishing second to Rathfarnham, who take the Trophy 10mins down the road.
Congratulations to Patrick Curren of Edmondstown, for the best Gross Score, with an impressive 1 under par round.
The young ladies from Bray picked up the Girl's Team Trophy, while Vanessa O'Brien from Grange picked up the best Gross Score.
A big thank you and well done to all our volunteers, from the rangers, to Brendan on the computer keep tabs on teams, to the BBQ ladies who were like a well-oiled machine, keeping everyone well fed, and everyone in between, many thanks.
And of course, a huge thank you to Michelle at Tilestyle, for carrying on the tradition set down by her dad all those years ago and continuing to sponsor such a fantastic day.
Bring on next year.